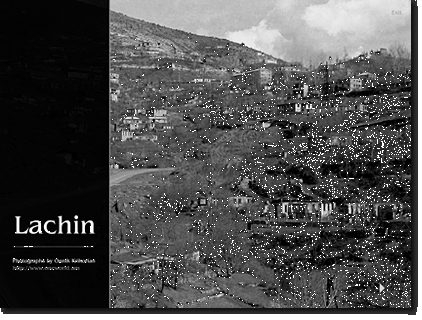 Lachin
Images of the settlement in the strategic town of Lachin (Berdzor) situated between Armenia and the disputed mainly Armenian-populated territory of Nagorno Karabagh. Located in what the international community considers sovereign Azerbaijani territory, for most Armenians it is considered part of the Kashatagh region that provides a crucial link between the two Armenian republics and is being settled after its capture in 1992.
The fullscreen Macromedia Flash version (1.85 Mb) is now available [ view flash version ].
The Macromedia Flash presentation is optimized for viewing online at a resolution of 1152x864.